"Rub some dirt on it!"
We joke about telling this to our kids when they fall and scrape their knee, but there's actually maybe some merit to this idea. There are certain clays that have great benefits for the skin and can actually help with the healing process.
Bentonite clay is a highly absorbent clay that comes from aged volcanic ash. The largest source of clay is found in Fort Benton, Wyoming, where it gets its name. It is known for it's ability to absorb negatively charged toxins.
Bentonite Clay has amazing benefits for the skin.
It can help reduce inflammation while detoxifying impurities in the skin. I personally love having a bag of food grade bentonite clay in our home because it has so many other uses. There's great benefits to ingesting a little bentonite clay for detoxification, upset tummy, . We use it for itchy skin from poison ivy and bug bites, tummy troubles, and even diaper rash.
My friend recently hosted a DIY get together and shared this amazing bentonite clay mask recipe. I adapted some of the oils for my personal skin issues - acne scars.
I noticed with my first jar that
my skin looked brighter and the redness was signficantly reduced
. It happened to be during a week when my skin had seen a lot of trouble. So now, I'm hooked on this mask, and my kids and husband can expect to see my face covered in this mix almost every night.
1 TBSP
Bentonite Clay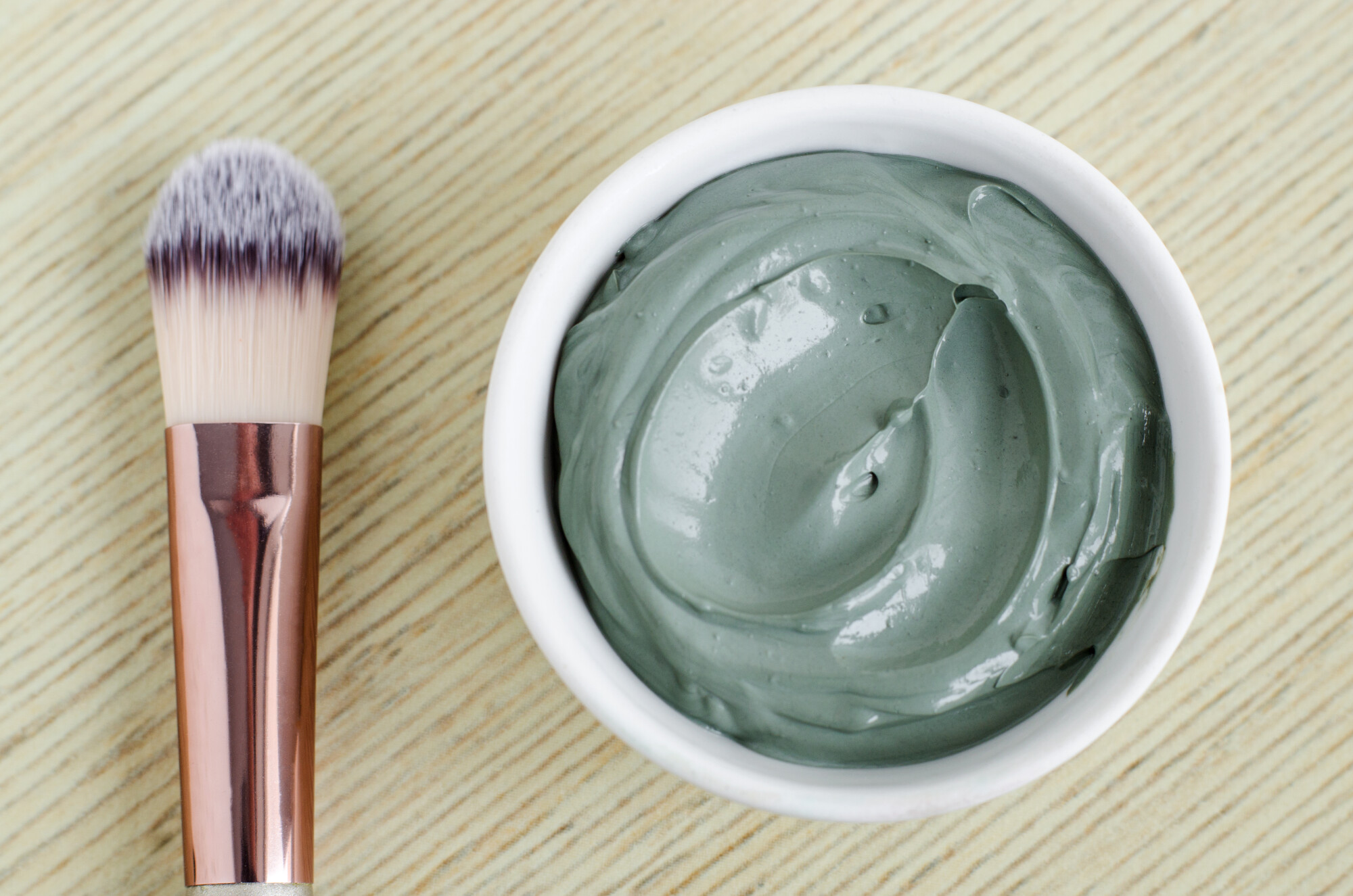 Directions: In a
1.7 oz (50mL) glass jar
add essential oils to the bentonite clay and mix thoroughly. Add water a little at a time until you reach the desired consistency. I prefer mine to be a little bit more of a paste consistency.
Store the container for 1 week in the fridge. If you want to make several jars at the same time for later use, leave out the water until you are ready to start using that jar.
Apply mask to your face in an even layer. Allow to dry on the skin for about 15-20 minutes - perhaps while soaking in an epsom salt bath, or reading a good book. Using a wet washcloth, dampen the mask and gently wash it off.
Follow up by applying a moisturizer. I love using the ART Renewal Serum and Sheerlume. You can also make your own moisturizer using the same oils mixed into 2 oz of carrier oil such as almond oil or jojoba oil.